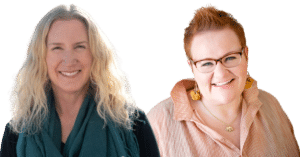 Break The Cycle
Create Communication with Choice and Freedom
DOES THIS SOUND FAMILIAR?
You are a successful woman in so many areas. In your day to day experience of life you're an effective communicator and connect well in your relationships. You've also done a lot of work to improve your relationship with yourself and others, including therapy, self-help books, and/or coaching (go you!).
So why then do these repeating patterns of 'Why Me?', being ineffective in conflict, and sometimes wanting to just tell people what to do persist?
Maybe the ever present dynamics in your family drive you crazy especially during the holidays and sometimes you wish that everyone would grow TF up and just get along..

The challenging people (aka jerks) in your work or family life frustrate you because you aren't always sure how to handle them (other than avoiding them entirely).

Maybe you lose your patience with that friend (you know the consistently single one) who keeps doing the same thing but can't see it? But you do.

Or, you struggle with comparing yourself to others, wondering why they seem to have their shizz together while you can't even figure out your air fryer.
Sometimes our internal dialogue seems to have a repeating script. "I need to get it together. Other people juggle work, family, relationships easily but not me" ," or "Can't this person tell they are difficult?" or, "I was just trying to be helpful. Isn't that what they asked for?"
It's okay…we've all been there (and got the t-shirt).
You might've been encouraged to play the role of helper. To jump in and take care of people when they seems like they are drowning (Hello Rescuer).
You might have been taught the role to be tough and to stand up for yourself, which can sometimes means you steam roll over people not meaning to (Hello Warrior energy).
You might have been taught to be sweet or accommodating, which puts you in the position sometimes of having to do what others want to avoid a big ol' dumb conflict (hello peacemaker). This one can really punch ya in the gut. What happens when you finally get fed up of being nice about doing things you don't like. Oops.
But what if these roles are hurting more than helping now?
What if all that built-up resentment and frustration from staying in the role you were taught (to cope or manage your emotions) keeps you from the love and connection you want in your life? OR just peace.
What if "rescuing" your BFF from her latest chaos, judging your kids for their choices, or feeling like a martyr at work or in your family are outdated coping mechanisms that do more harm than good?
Here's the good news (even if it's tough to hear)…
Engaging in those roles IS a choice. And we're here to help you make a new one.
Introducing
Break the Cycle: Create Communication with Choice and Freedom
A 4-week Deep Dive workshop designed to give you tools and support so you can finally say no to those drama producing roles and yes to authentic connection.
Create presence, clarity, and power in your communication
The heart of this work is about seeing, honoring, and letting go of the unhelpful stories we tell ourselves.
You'll identify and learn how to release the unhelpful "Why ME?" victim archetype when things aren't going well in your life

Let go of the cycles of perfectionism and comparison that leave you feeling "not good enough"

Practice new techniques to help you feel more empowered by grounding yourself in the present moment

Identify unhealthy patterns in relationships and learn new ways to interact with others

Learn drama-free ways to skillfully communicate and problem-solve (even with the most difficult people in your life)

Create more self-awareness in your responses to family, friends, your children, and colleagues when you feel the urge to rescue or blame
WEEK 1: The Two Triangles: Victim and Choice
Unhooking from drama patterns begins with understanding how we contribute to the conflict. You'll learn about the Two Triangles and how to identify the Victim and Choice archetypes.
You'll walk away with:
A greater understanding of how our roles in relationships and our communication styles can create drama, how to identify when it's happening in real time, and how to disengage from the conflict in an empowering way.
WEEK 2: Returning to Ourselves:
In this session, you'll learn powerful grounding techniques that bring you into the present moment so you can access your inner wisdom and create peace within yourself while navigating challenging situations with those around you (without shame).
You'll walk away with:
A step by step practice to stop internal drama in its tracks, bringing you back to choice.
WEEK 3: Getting Present to What is So
This week, you'll learn how to recognize which Triangle you're in (victim or choice) and how to move away from judgment and blame, making a new choice.
You'll walk away with:
A template for getting out of the victim triangle and into empowered choice. Using acceptance and a realistic assessment of what's really happening, you will be able to more quickly move out of drama and into creating more aligned and skillful communication and responses to life's difficulties.
WEEK 4: Putting it all Together
During our final week, we'll bring it all together while we teach you how to apply the "Drama to Choice" framework in your relationships for better communication and less struggle.
You'll walk away with:
A complete system for decreasing drama, improving acceptance of life's inevitable ups and downs, and the ability to move more quickly into chosen responses instead of knee jerk reactions.
**PLUS**
To make sure you've got everything you need to make the most of this workshop…
You'll also receive these bonuses when you enroll:
BONUS 1: Pre-workshop discovery sheets
BONUS 2: A super secret special gift delivered to your door (because who doesn't love presents?)
REGISTER NOW FOR
EARLY BIRD PRICING!
$497 $397
THE DETAILS
We'll meet weekly for 4 weeks beginning May 2nd, 2023, at 10 am Pacific/1 pm Eastern over Zoom.
Don't worry if you can't make it live, all classes will be recorded BUT…
The series is designed with participation and conversation in mind. We will have interactive exercises, breakout sessions for deeper integration, Q&A (and a little homework) each week.
MEET YOUR HOSTS
Combining the scientific with a bit of "woo," Shoshanna and Dr. Carrie are voracious learners of their respective crafts and nerd out on the latest brain science and discoveries about what makes people tick.
They're passionate about teaching women how to empower themselves to become emotionally resilient, reach their goals, and live fulfilling lives of meaning and connection.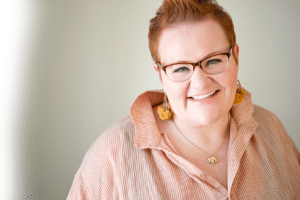 Shoshanna French's goal is to cultivate wildly successful leaders through the practical power of intuition. As the founder of Simple Spirit™, a keynote speaker, and coach to NFL leaders, Broadway and television stars, million and billion-dollar business founders, CEO's, and business professionals, Shoshanna French generates unpredictable and profound results for leaders who are looking to develop a deeper connection to their purpose.
https://www.facebook.com/simplespirittips
https://www.instagram.com/shoshannafrenchstokes/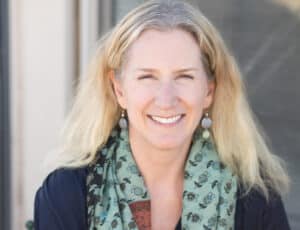 Let Go of Drama and Conflict for Good.
Learn the most impactful shift you can make to improve communication in your relationships. Choice is POWER. You can shift out of drama by bringing yourself 100% into the present moment in your thoughts, identifying your emotions, choosing skillful action, holding yourself accountable, and moving from victimhood to empowerment.
Release the drama of perfectionism and comparison. Get out of the damaging cycles that leave you stuck in a losing battle with yourself. You'll discover a new sense of freedom and clarity when you learn how to unhook from comparison and perfectionism.
Skillfully engage with difficult people (without getting triggered or falling into "victim" mode). Difficult people – we live with them, work with them, and have to spend time with them at Thanksgiving. There's one thing for sure – they aren't going to change. But, we CAN release the anxiety and frustration around our interactions with them by resetting our intentions.
You'll learn our framework for communicating with challenging people without being aggressive or feeling exhausted or triggered by their drama (suddenly that family reunion this summer should be more fun!)
Debunk the myth that you can change other people.
When someone behaves in a way that doesn't fit our idea of how things should be, we can see it as a problem and experience it as a stop to how we want life to go. It's easy to get stuck in our beliefs about the right way and wrong way to do things.
After this workshop series, you'll be able to:
-Recognize the signs that you're trying to change or control others in your life
-Identify the beliefs behind your need for control (and how these beliefs may be holding you back)
-Create more authentic relationships by taking responsibility for your own actions and reactions
-Relax into managing yourself instead of trying to manage others
-Redefine what healthy connections with others look, feel, and sound like for you
FAQ'S
Q: I've already tried therapy or other courses about unhelpful beliefs or patterns before. How is this different?
A: Dr. Carrie and Shoshanna have a unique point of view about self-help. Their collaboration is a bit more forward-moving and based on actionable steps than most therapy programs.
Q: How much time should I set aside for the classes and worksheets?
A: The weekly sessions are an hour each, and then we have limited homework in between sessions. The course shouldn't take more than 2 hours of your time each week.
Q: What kind of support will I receive if I get stuck?
A: Carrie and Sho have almost 50 years of combined experience in supporting others in their growth and development. During each session, we have created time for Q&A so we can provide support, coaching, and deeper discussion for the whole group. Additionally, we will provide support between sessions via email.
Q: Do I need to have any experience in therapy or spiritual practices before this can help me?
A: No prior experience is required. If you are willing to change how you have seen yourself and others and have the desire to learn something new, you will be successful in this course.
Grounded in Science + Connected to Spirit
Break the Cycle combines psychological principles and practical, intuitive skills to access the authentic core of YOU to help you become more empowered in all areas of your life.
We're committed to helping you discover what patterns or beliefs are holding you back, get clear on your next steps, and give you the tools to take action to improve your life now.
We do this by connecting your soul's energy, your mind's intelligence, and the power of your intuition.
The result is creating more fulfilling, connected, and meaningful relationships than you thought possible.
REGISTER NOW FOR EARLY BIRD PRICING
$497 $397