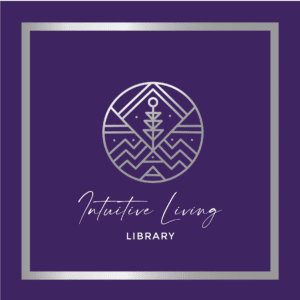 Simple Spirit
Intuitive Living Library
Trust Your Intuition. Transform Your Life.
The Intuitive Living Library is an online collection of resources that represents the best of what Shoshanna French has learned over the last 27 years. These are THE tools that she teaches to clients and reminds them to practice daily. It is a collection that she continues to add to each month. 
Think of the Library as a place to explore new skills, deepen your existing connections to your intuition, and find support whether you are rocking it or in a time of challenge. The Library has been broken up into categories to make it easier to navigate. 
As you practice using the offered resources, our hope is that you take all you learn and apply these gifts in a way that fits you best, so you can develop your inner knowing and be led by its guidance in all areas of your life. 
We would love to offer you 10 days to peruse the Intuitive Living Library at your own speed. Fill out the form below to claim your FREE gift of 10 days access to the Library:

My intuition gives me information and clarity about my clients that has often been hidden from their view. – Shoshanna
Some hear intuition and think it refers to a good guess or a lucky break. No. When Shoshanna began to study intuition, at age 18, very few people were talking about intuition and it certainly wasn't in the mainstream.  Her introduction was through Rosemary, the owner of a metaphysical shop in her college town.  She has been led by her intuition to find other mentors, explore practices, and to find community with other like minded people.
Over the years, she is glad to report that many great thinkers, entrepreneurs, and global leaders have started talking about their intuition as a key part of their success strategy. And now Shoshanna helps people apply their intuition in a practical way for measurable success.
Now is the time for people to recognize and use their intuitive gifts.
What is keeping people from a fulfilling life?  From a seven or eight-figure business? From their dream relationship?  It's from not following their intuition.  Shoshanna is here to help people interrupt their lives and get on the path of transformation that will change everything they ever knew.
Shoshanna's goal is to cultivate wildly successful leaders through the practical power of intuition as the founder of Simple Spirit™, a keynote speaker, and coach to NFL leaders, Broadway and television stars, million and billion-dollar business founders, CEO's, and business professionals.
She loves exploring nature with her hubby Steven whether on the back of a bike or just climbing up mountains like a goat. Creating connections with her community in Denver and beyond. Plus she is always on the hunt for the perfect everything bagel and cold brew coffee.