The thing that intuitive entrepreneurs have in common is their ability to move towards their vision in a clear and decisive way – learning to cut through indecision, overcome doubt, and fulfill their mission.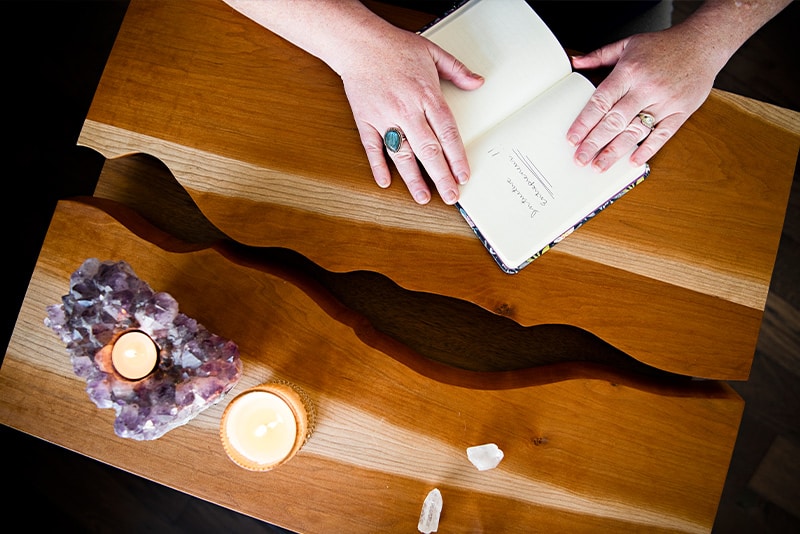 YOU ARE MAKING 100's OF DECISIONS
ALL DAY EVERYDAY.
Asking Things Like:
Do I have a good enough marketing strategy in this current market?
Do I make more videos or do bold images work better for my social media?
Is it time for me to have a referral program?  Or an affiliate one?
Do I hire more people or at this moment it is better to decrease overhead and simplify?
Do I accept this client even though they already seem challenging?
Do I have too many offerings or not enough?
Do I…Adjust pricing?…Change my website?…Get new PR pictures?…And on and on….
Being a business owner requires managing many moving parts like taking care of existing clients, finding new ones, and tracking the "back end" of the business including revenue and expenses.
These are just some of the considerations you are in as an entrepreneur. Once you have a goal in mind, you then likely begin to search out proven systems or experts or technology solutions to help support the growth you want in your business.
You have likely noticed the common dilemma. There is a lot of information to weed through. There are books, podcasts, YouTube channels, Social Media accounts, coaches, and a whole plethora of programs you could take. Plus the potentially conflicting opinions of colleagues, family, and trusted advisors who also want to support your goals.
BUT
How do you determine if focusing on that area of your business will net the growth you really want?
How do you choose which tools or experts to utilize?
How do you leverage your resources for the best possible outcome?
Ultimately, being able to make effective and successful decisions in your business is essential to its continued success. Especially when things change in the market or when what you enjoy changes or even when your team changes quickly.
It is useful to recognize there are really two parts of doing your business.
There is doing the thing you do best. What you created a business doing. Providing service for your customers and clients. Rocking your genius.

Then there is successfully growing a business.
Intuition as a tool can help you in navigating the decision making process in business. It can help you hone in on your intuition and weed out the noise from:
Multitude of perspectives from experts

Business partners that have different points of view

Any limiting beliefs about yourself

Desires and opinions from Friends, family, or your spouse